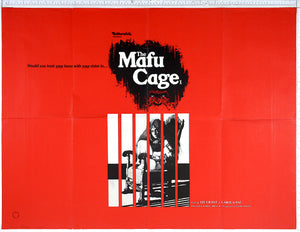 Horror Poster Emporium
Mafu Cage (1978) UK Quad Poster
Regular price
$110.00
$0.00
Tax included.
Aka: My Sister, My Love / Don't Ring the Doorbell / Deviation

Artist: Main image based on Tom Stöerrle's German design, with ape element from pressbook ad mats.
Condition: VERY GOOD / FINE - generally VERY FINE, except small tear across centre fold in the black just above the title, two small right hand edge tears.

Cast: Lee Grant, Carol Kane, James Olsen, Will Geer
---